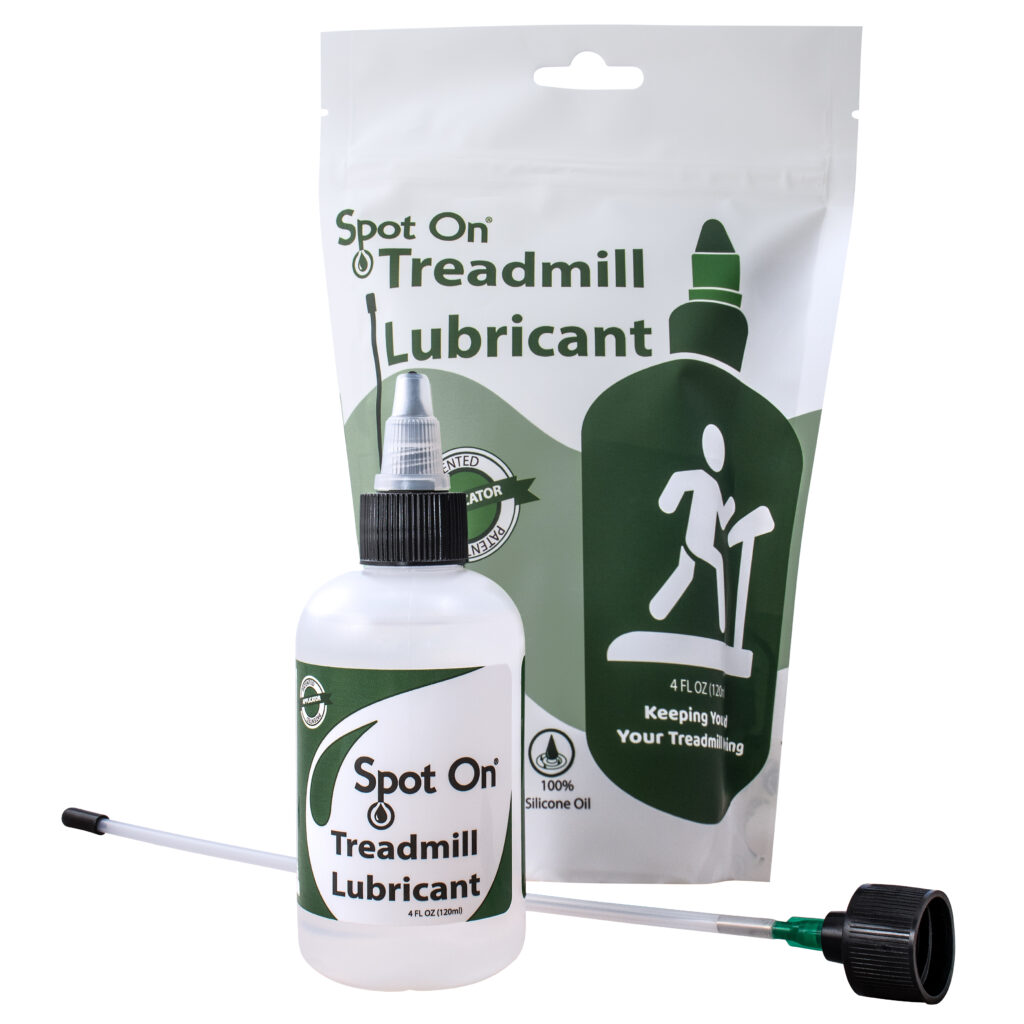 Treadmill Belt Lubricant
THE ORIGINAL PATENTED 8-inch extension applicator, is designed with a straight and stiff tube to reach under the belt for easy full-width belt lubrication without needing to loosen the belt. Each controllable squeeze bottle of treadmill lubricant comes with 2 dispensing options, both caps specifically chosen to match the silicone viscosity for ideal flow control.
UNIVERSAL 100% SILICONE TREADMILL BELT LUBRICANT formulated for a wide range of modern treadmills. PROTECT YOUR EQUIPMENT FROM COSTLY REPAIRS by reducing friction between the belt and deck.
FoosJuice®
INNOVATIVE DAUBER TOP allows for easy lubrication of foosball rods with no drip, no spray, and no mess. 100% SILICONE ROD LUBRICANT formulated for use on most modern foosball tables.
High viscosity, long-lasting, advanced formula works great for both home and heavy-duty commercial tables, without damaging the bearings and bumpers like oil-based lubricants.
ENHANCES PLAY by reducing friction between the rod and the bearings, eliminating hesitation and increasing performance.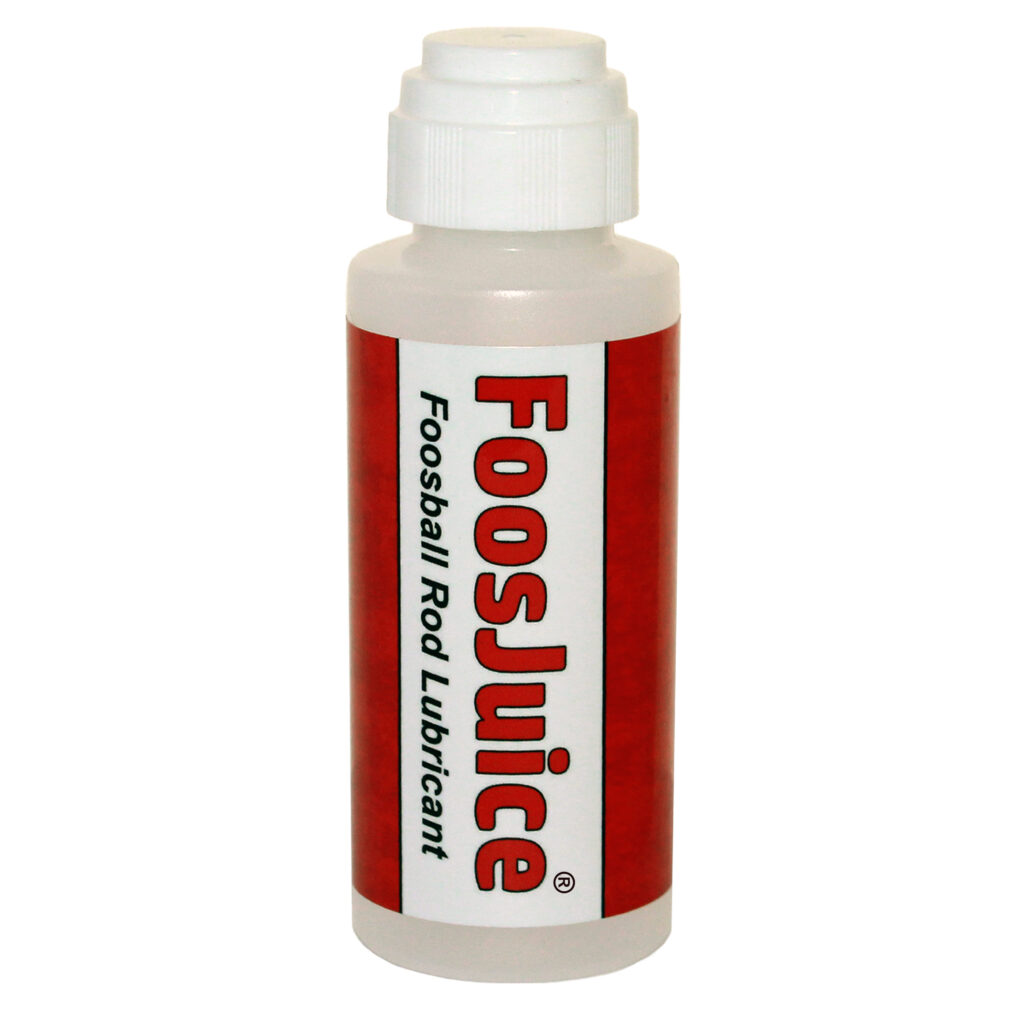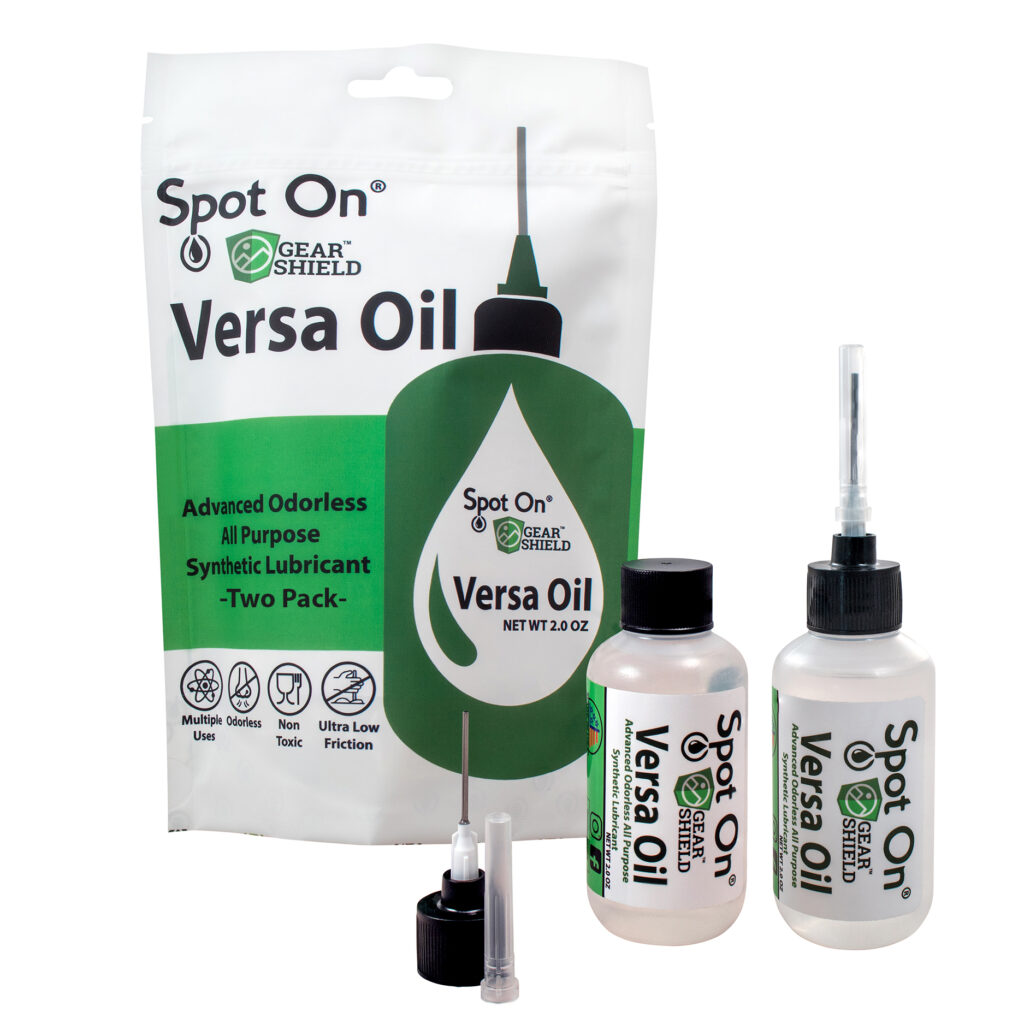 Versa Oil
4 fluid ounces of ADVANCED SYNTHETIC LUBRICANT. This fully synthetic all purpose oil is engineered to outperform traditional lubricants.
The molecular structure of Versa Oil gives it a WIDER TEMPERATURE RANGE than other common lubricants. This helps to prevent sludge from building up over time and keeps your equipment functioning smoothly. PUT IT RIGHT WHERE IT COUNTS.
The strategically matched needle, bottle, and lubricant combination gives the user ULTIMATE CONTROL, allowing them to APPLY OIL ACCURATELY without making a mess. Ensures that critical and hard to reach components receive proper lubrication. Ideal set up for lubricating fishing reels, clocks, tools, knives, sewing machines, and any equipment where lubricating with accuracy is key.
Clear Line
Patented design ensures SECURE CONNECTION between hot water reservoir and 36 inches of firm but flexible tubing. Allows for optimal flow control using a SAFE and SECURE CONNECTION.

LARGE RESERVOIR to hold enough hot water to complete the repair job. NO NEED TO STRUGGLE with suctioning hot water into the tube and a syringe. Simply fill the 4 oz squeezable bottle with hot tap water, attach the top, and attack (and fix) the problem. FIRM YET FLEXIBLE TUBING easily threads through your water tubing to get directly to the ice blockage. 36 inches to allow deep penetration if necessary.

SECURE ATTACHMENT ensures that the bottle and tubing remain attached throughout the repair process. SAFE and EASY TO USE. Made in the USA and sold by an American company.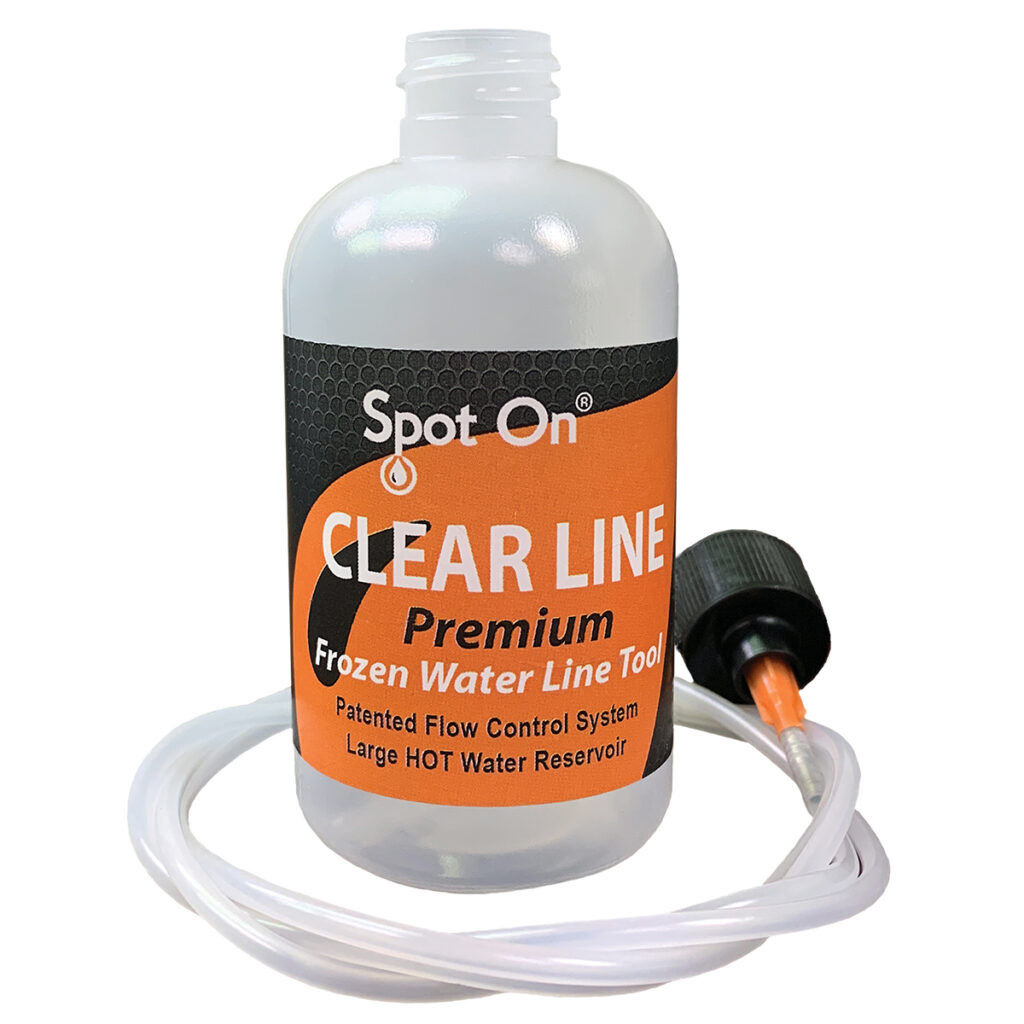 Still have unanswered questions?
Reach out let us know what you are thinking.